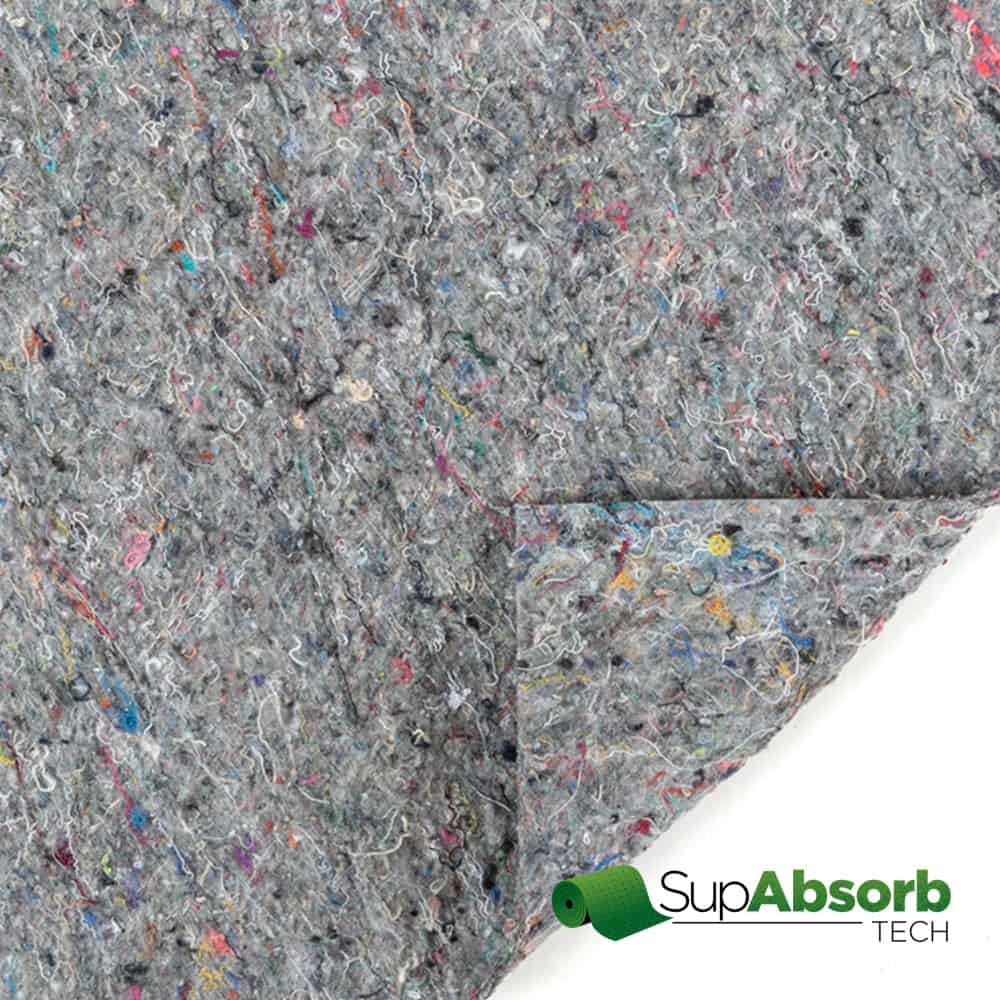 Why Prioritizing Buying Quality Fabric for Absorbent Mats Is Worth It
Choosing what brands and products to carry is vital to a wholesaler's success. Trying to sell the wrong products at the wrong time to the wrong businesses is a recipe for failure. SupAbsorb Tech absorbent mats are made of better material than the competition, resulting in improved customer satisfaction and more repeat sales. 
With so many choices in the market, you may overlook the quality difference. It may come at a higher price, but it's a wise investment because SupAbsorb Tech mats can do more and last longer.  
Durability and Longevity
One of our higher-quality products' most compelling selling points is their durability and longevity. Our absorbent mats are built to last, and their materials, craftsmanship, and engineering are of a higher standard. Their extended lifespan will attract customers who won't need to replace them as frequently as other products, saving them money in the long run and increasing your business's customer loyalty. 
Better Performance
SupAbsorb Tech products outperform their cheaper competition in functionality and efficiency. They are made with precision, using advanced technology and better materials, resulting in improved performance, reliability, and lifespan. 
When a competitor's mat can't keep up with the fluids leaked or spilled onto them, they can set the stage for someone to slip and fall. Your customer may have an injured worker and a workers' compensation claim. Their injured contractor or customer may file an insurance claim or personal injury lawsuit against them. Our better performance results in a safer environment, lower risk of injuries, and lowered costs. 
Environmental Impact
Low-quality products will be thrown out more often because they can't take the wear and tear like our mats. That means increased customer costs because they must buy mats more often and incur higher disposal costs. There's also time saved when employees focus on their work, not removing and replacing worn, low-quality mats. Our Rag Rug Industrial Absorbent Mats are also made of 90% recycled materials. 
Enhanced User Experience
Quality products provide an enhanced customer experience. Customers will be more satisfied with SupAbsorb Tech mats that can absorb more and last longer while avoiding the costs of buying inferior products. Your customers can focus on their business, not on competitor's lower-quality mats that aren't up to the task, possibly creating unsafe environments for their employees and customers. 
Reduced Returns
Higher-quality SupAbsorb Tech mats take more abuse, absorb more spills, and last longer. This translates to happier customers and fewer returns. Returned products burden your business. You're stuck dealing with irate customers, accumulating products you can't sell, and having employees spending time on returns (not doing more productive things), which all hurt your bottom line.  
Brand Reputation
Your brand is one of the most valuable things your business has. It is not just about your logo, marketing, social media presence, and advertising. It is about your customers' opinions of your business, both positive and negative, which are created in many ways, including their experiences with your products.  
Selling low-quality mats that lead to unhappy customers will hurt your brand. Your business and brand are much better off when you sell higher-quality SupAbsorb Tech absorbent mats that give your customers a better value. 
SupAbsorb Tech is Here to Help
When our wholesalers succeed, so do we. If you have any questions about our company or our products or want to learn more about how our absorbent mats can help your company improve its revenue and customer satisfaction, call us at (732) 390-5970 or fill out our online contact form today.